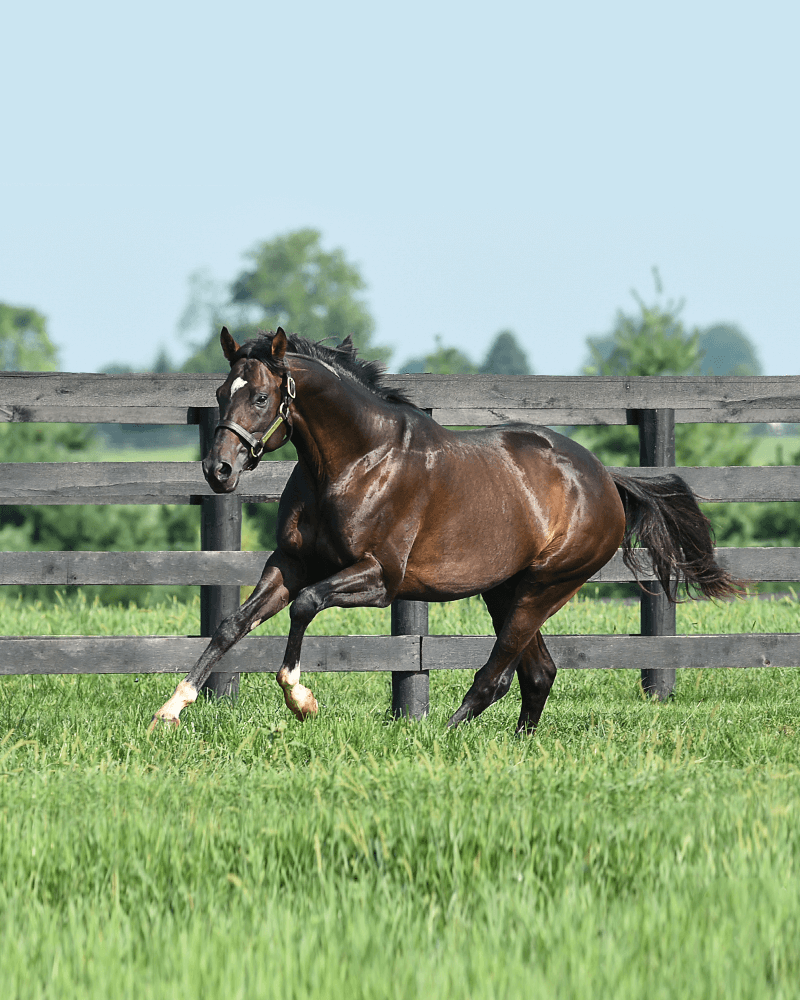 Always Dreaming
Bodemeister - Above Perfection, by In Excess (IRE)
2-TIME DERBY WINNER
2023 racing is led by Pennsylvania Derby (G1) winner  Saudi Crown, who was also runner-up by a nose in both the Jim Dandy S. (G2)—105 Beyer—and the Dwyer S. (G3)—106 Beyer, 4 3/4-length winner of a Keeneland MdSpWt—97 Beyer—and a Churchill allowance in 1:15.88, the fastest 6 1/2-furlong time of the spring meet.
First-crop 2YOs led by GRAND ISLE, winner of the Best of Ohio Juvenile S., runner-up in the Cleveland Kindergarten S. and the Hoover S.; D'ont Lose Cruz, runner-up in the Notebook S. and a MdSpWt winner; Churchill Downs MdSpWt winners Mardukas and Amaryllis; etc. Sold for $550,000, $245,000, $240,000, $220,000, etc.
Winner of the Kentucky Derby (G1) by 2 ¾ lengths [WATCH RACE]
Winner of the Florida Derby (G1) by 5 lengths in the fastest time of the race since ALYDAR in 1978: 1:47.47—less than ¾ of a second off Arrogate's track record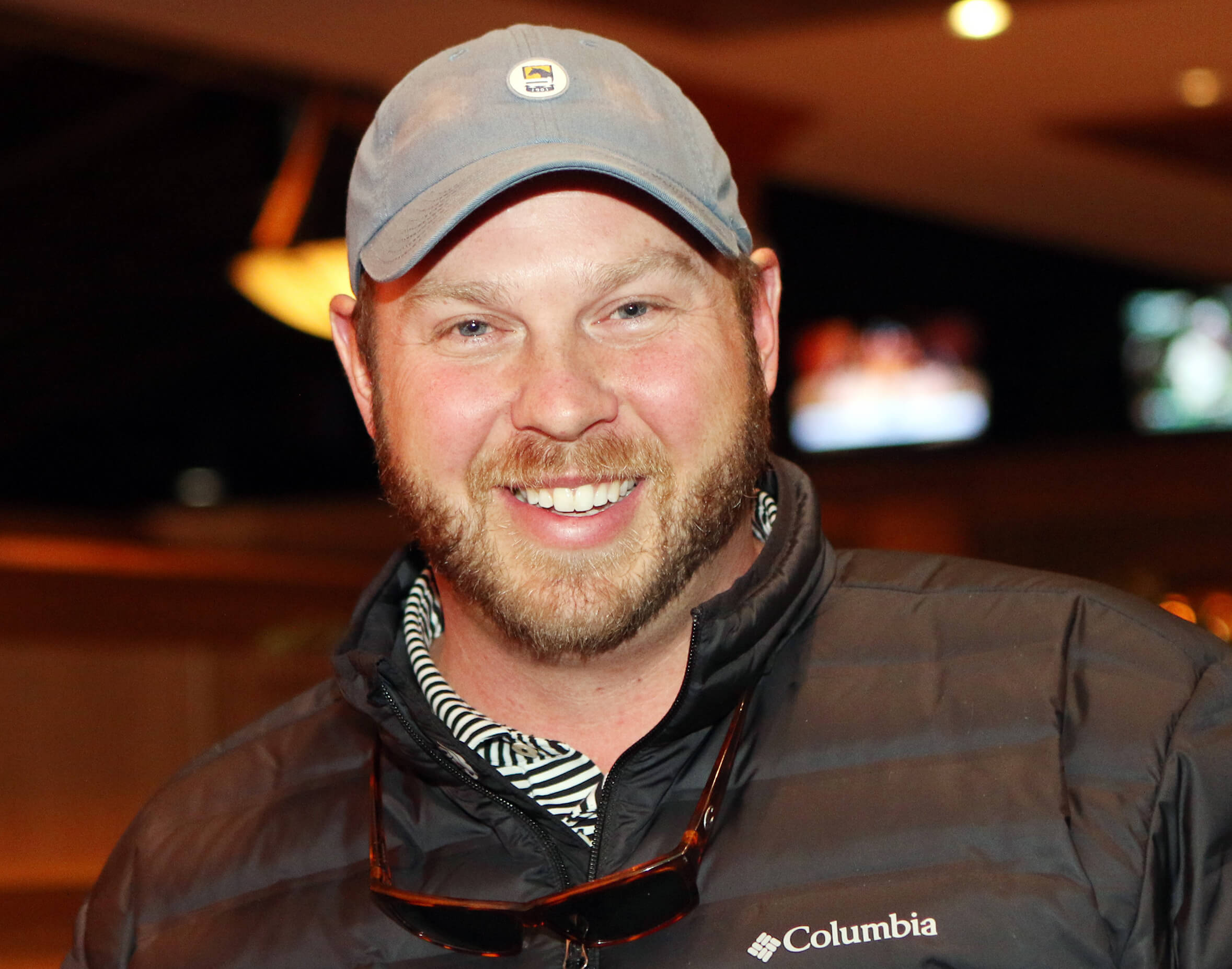 "I think at the end of the day, he (Always Dreaming) was one of the most talented horses we have seen in some time. For him to have done what all he did in a short amount of time speaks to the merit of the racehorse he was."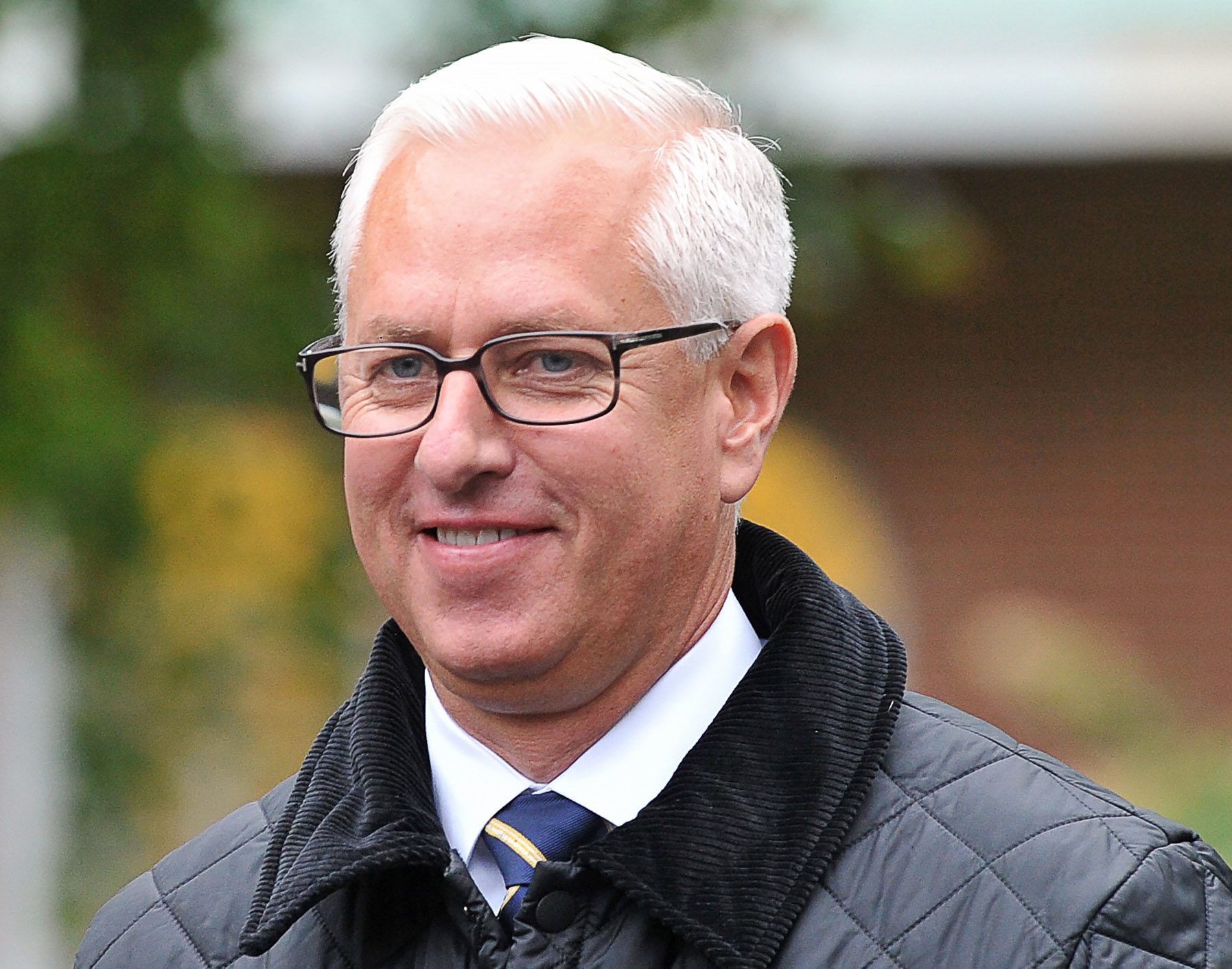 "When you look at what he's done this year, to win his first two races by open lengths and to win the Florida Derby and Kentucky Derby by the margins he did, it's pretty rare that you see that."
Previous
Next
Always Dreaming is a Kentucky Derby winning grandson of Empire Maker. Always Dreaming's sire, Bodemeister, is also the sire of the outstanding sprinter American Anthem, out of a mare by A.P. Indy, and a SWs out of a mare by that horse's sons, Flatter, his brother Congrats, and Mineshaft, all bred on the same cross as Malibu Moon and Pulpit. From this sire line, mares by Tapit and Bernardini and their sons also strongly appeal. Looking at the Northern Dancer line, we can note that Above Perfection's brilliant half-sister, Hot Dixie Chick, is by Dixie Union, a son of Dixieland Band. Bodemeister is out of a mare by Storm Cat, and crossed over mares from that line has SWs out of mares by Giant's Causeway, Into Mischief, Scat Daddy, and Forestry. From the Danzig branch, there are SWs from daughters of War Front and Hard Spun. There are also SWs out of mares by Awesome Again and his son Ghostzapper. From the Mr. Prospector line, Bodemeister has a SW out of a mare by Ghostzapper's half-brother, City Zip, and other broodmare sires from the Mr. Prospector line to find success under Always Dreaming's sire include Speightstown (by Gone West), Smart Strike (who has numerous sons who could be tried) and Smoke Glacken. It might also be interesting to try mares by Indian Charlie–who is bred on a similar cross to Above Perfection–and is the sire of Uncle Mo. – Alan Porter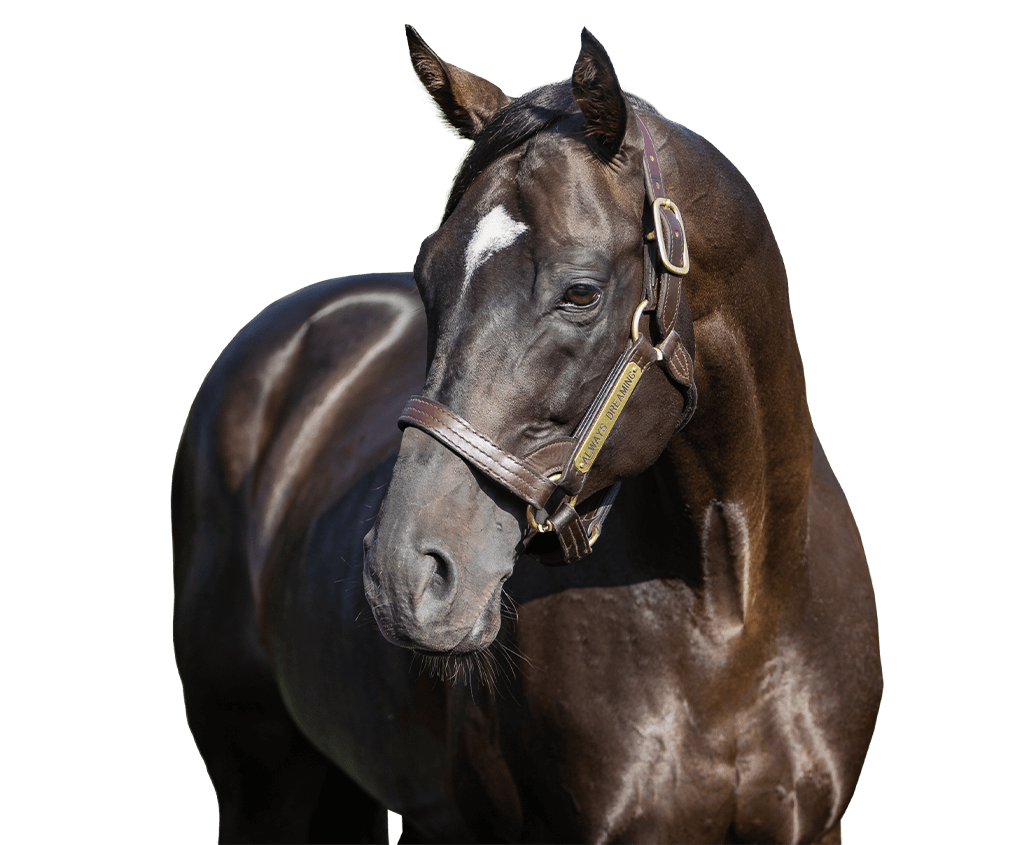 | Age | Starts | 1st | 2nd | 3rd | Earned |
| --- | --- | --- | --- | --- | --- |
| 2 | 2 | 0 | 1 | 1 | $24,100 |
| 3 | 7 | 4 (2) | 0 | 1 (1) | $2,320,600 |
| 4 | 2 | 0 | 1 (1) | 0 | $71,160 |
| Totals | 11 | 4 (2) | 2 (1) | 2 (1) | $2,415,860 |
Won at 3
Kentucky Derby (G1) at Churchill Downs (10f, D, by 2 ¾ lengths, defeating Lookin At Lee, Battle of Midway, Classic Empire, Practical Joke, Tapwrit, Gunnevera, McCracken, Gormley, Irish War Cry, Hence, Untrapped, Girvin, Patch, J Boys Echo, Sonneteer, Fast and Accurate, Irap, State of Honor, Thunder Snow (IRE)).
Florida Derby (G1) at Gulfstream Park (9f in 1:47.47, D, by 5 lengths, defeating State of Honor, Gunnevera, Impressive Edge, Three Rules, etc.).
An allowance race at Gulfstream Park (9f, D, by 4 lengths, defeating Charlie the Greek, Unbridled Holiday, Fire for Effect, etc.).
A maiden special weight at Gulfstream Park (8f, D, by 11 ½ lengths, defeating Watch Your Words, Cannavaro, Blue Moon Diamond, etc.).
3rd at 3
Jim Dandy S. (G2) at Saratoga (9f, D, to Good Samaritan, Giuseppe the Great, defeating Pavel, Cloud Computing).
2nd at 4
Hardacre Mile S. (G2) at Gulfstream Park (8f, D, to Conquest Big E, defeating Tommy Macho, Page McKenney, Mr. Jordan, Irish War Cry).