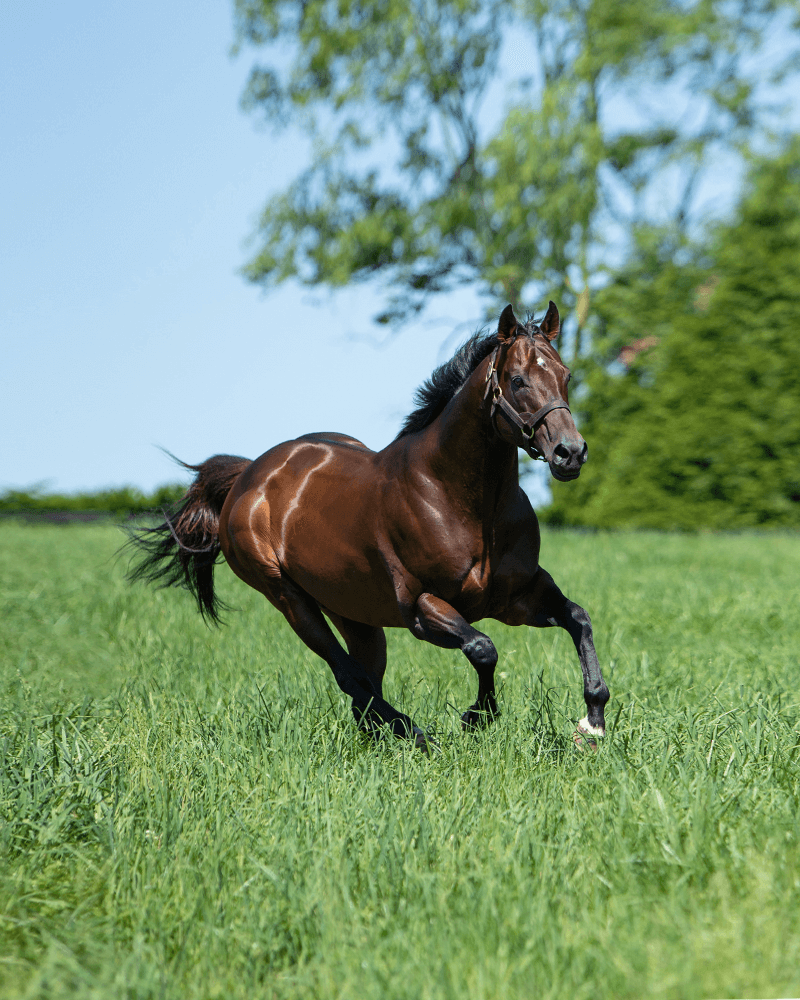 Tom's d'Etat
Smart Strike - Julia Tuttle, by Giant's Causeway
Grade 1-Winning Millionaire by Smart Strike
First yearlings sold for $160,000, $150,000, $130,000, $120,000, etc.
First weanlings sold for up to $130,000 at KeeNov
Dominant 3 ¼-length winner of the Clark S. (G1) in 1:48.84. Earned a 105 Beyer
10 triple-digit Beyer Speed Figures—109, 106, 105, 104, etc., including nine in a row in an illustrious racing career
Brilliant 4 ¼-length winner of the Stephen Foster S. (G2), stopping the clock in 1:47.30. The final clocking just missed Victory Gallop's track and stakes record of 1:47.28 set in the 1999 renewal of the Stephen Foster and is faster than leading sires Gun Runner, Awesome Again, Blame, and Street Cry (IRE), etc.
By sire of sires SMART STRIKE. Out of JULIA TUTTLE, who is out of a full sister to leading sire CANDY RIDE (ARG)
"He's by a true sire of sires in Smart Strike. He reminds me of Speightstown because he keeps getting better with age. If you're trying to win races at the top level, Tom's d'Etat is the horse you need to breed to."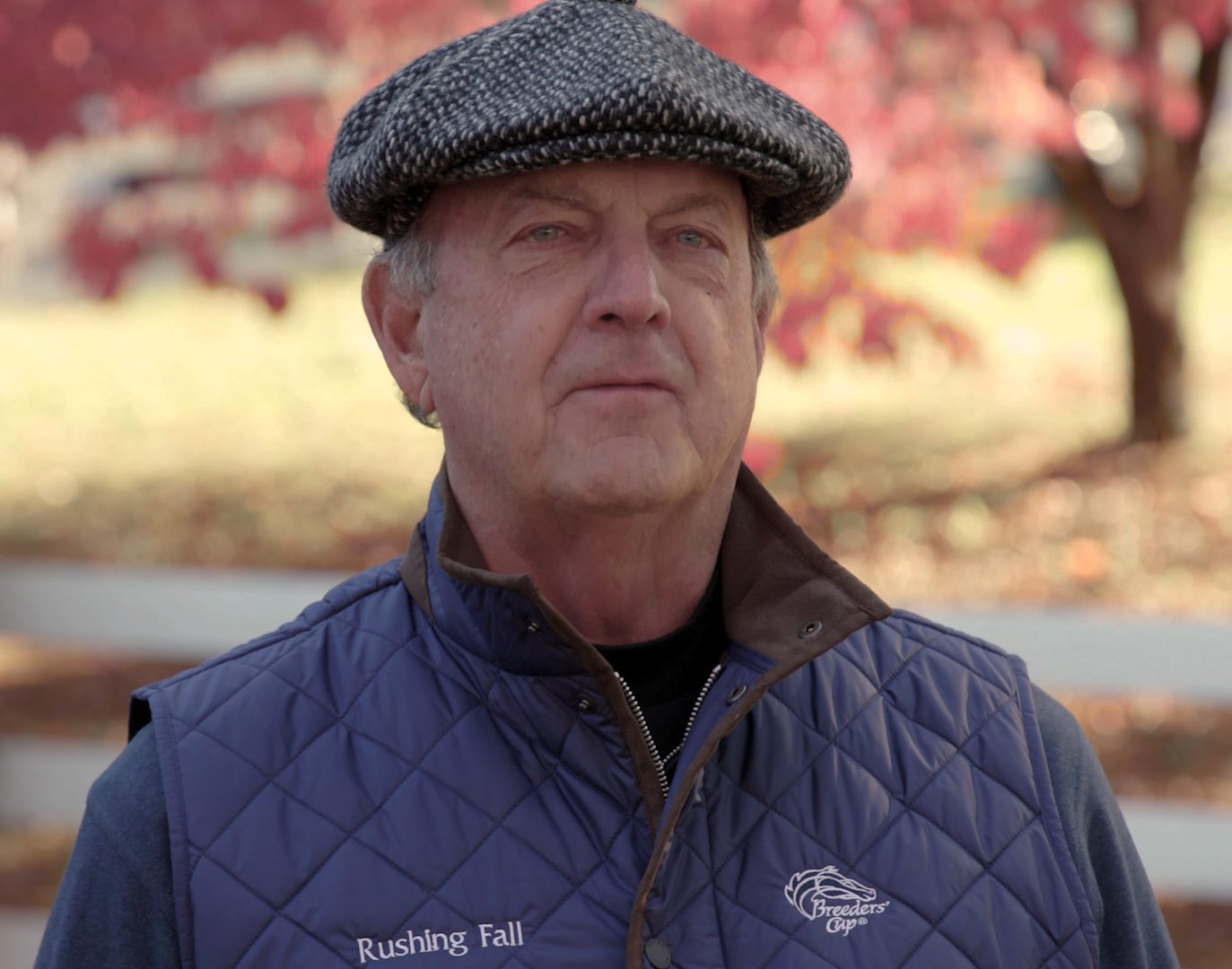 "As a commercial breeder, we aim to raise horses with quality and pedigree. As the last great son of Smart Strike, we think Tom's d'Etat is the right stallion to get us there."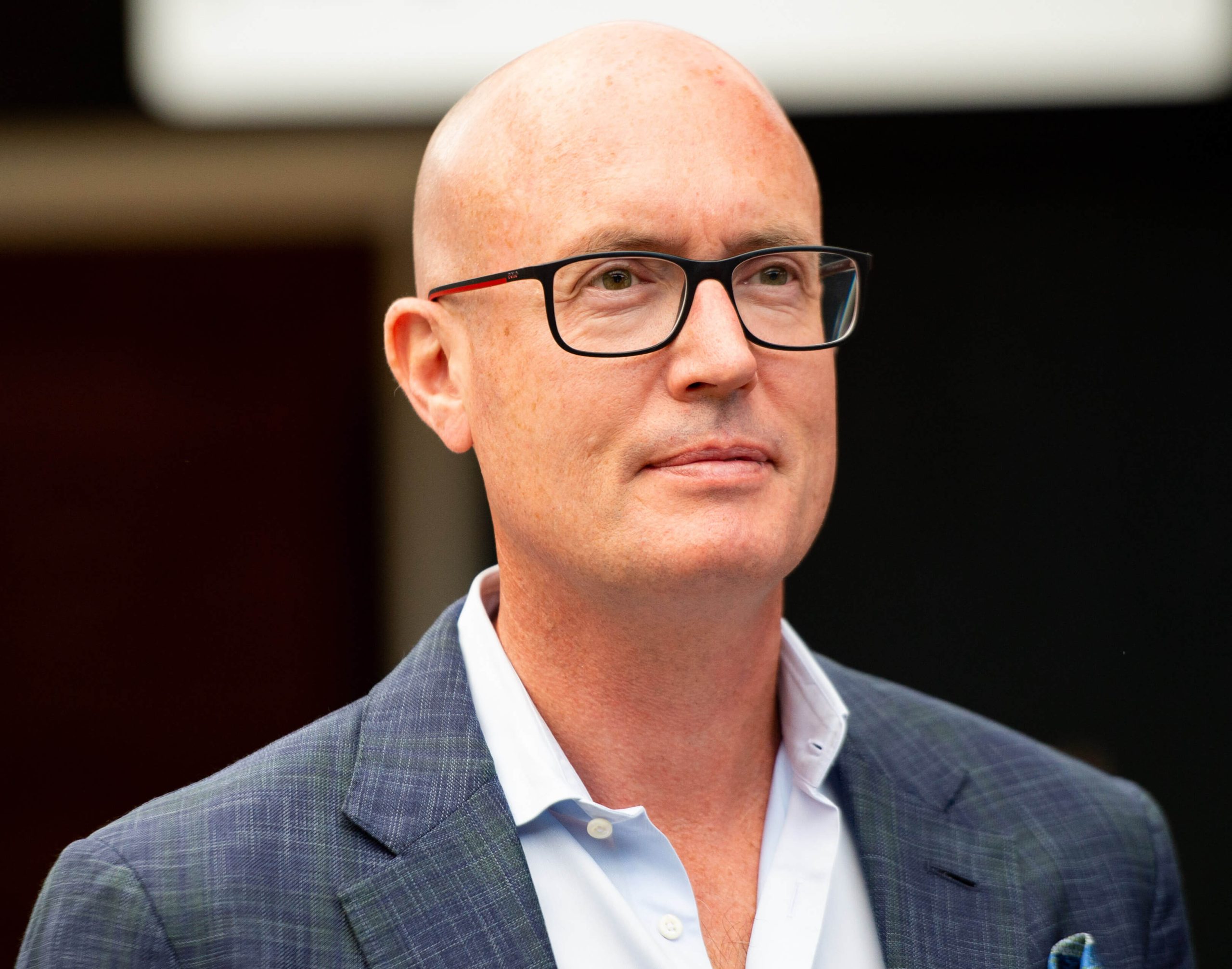 "Tom's d'Etat was bred to be a stallion and has compiled the race record that only very best racehorses achieve. That he backed up by an elite pedigree with an elite racetrack career, running nine consecutive triple-digit Beyers, makes him one of the most compelling stallion prospects in recent memory."
Previous
Next
The cross of Smart Strike with mares from the A.P. Indy line has been a prolific one, with successful sources including Bernardini, Flatter, Malibu Moon, Mineshaft, Pulpit and sons, Tapit and Sky Mesa. Smart Strike has enjoyed considerable success with mares from the Deputy Minister branch of Northern Dancer, with broodmare sires represented including Awesome Again (sire of Ghostzapper), French Deputy, Silver Deputy and his son Posse, Touch Gold, and Graeme Hall (by Dehere, who should work well here). Another Northern Dancer branch to excel under Smart Strike is that of Danzig, including through Belong To Me, Danehill, Hard Spun, Langfuhr, Pine Bluff, Polish Numbers, and War Chant. Smart Strike and sons have also done well with Northern Dancer through Sadler's Wells, this includes via El Prado sons Medaglia d'Oro and Kitten's Joy. Tom's d'Etat is an example of the successful cross of Smart Strike line stallions with mares descending from Northern Dancer through Storm Cat, and it could pay to breed Tom's d'Etat back over mares descending from that line through such as Into Mischief, Tale of the Cat, Stormy Atlantic, Scat Daddy, Henny Hughes, and Forestry. Other strains that have enjoyed success under Smart Strike, include Holy Bull and his son, Macho Uno, both broodmare sires of Smart Strike line G1 winners; and In Excess and his son Indian Charlie (sire of Uncle Mo). It could also be worth experimenting with mares by Candy Ride, a brother to the second dam of Tom's d'Etat, and his sons. – Alan Porter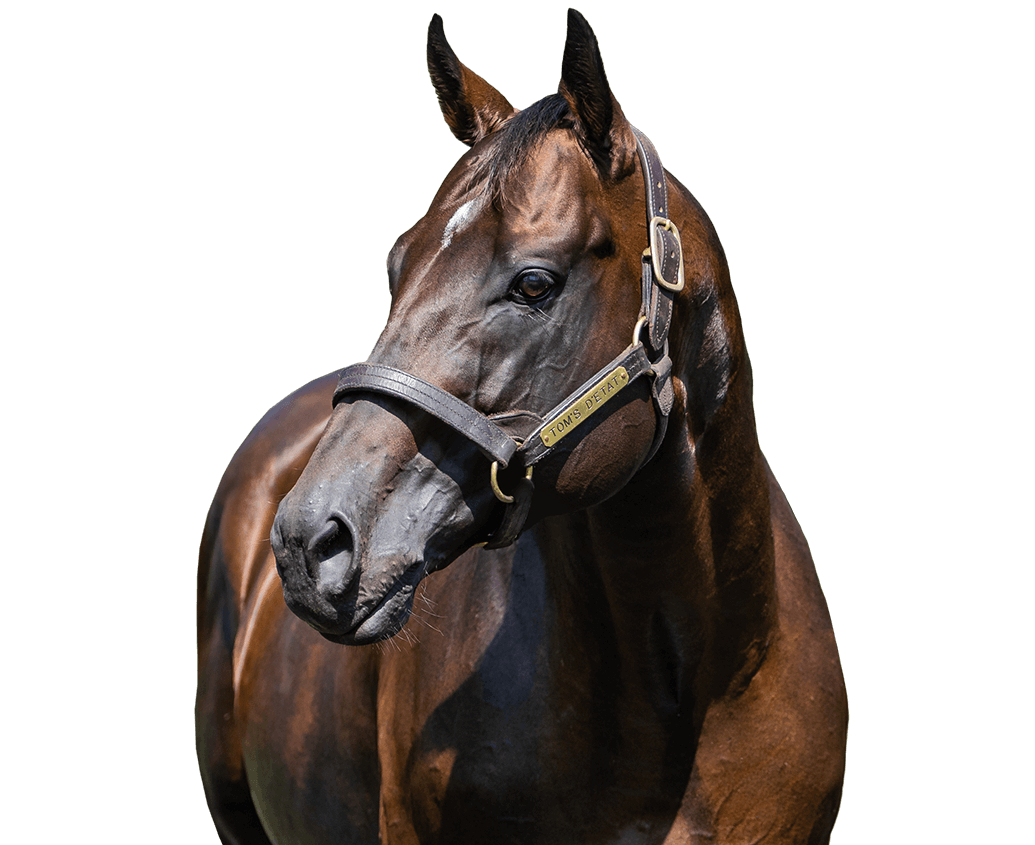 | Age | Starts | 1st | 2nd | 3rd | Earned |
| --- | --- | --- | --- | --- | --- |
| 3 | 3 | 1 | 1 | 0 | $60,092 |
| 4 | 4 | 3 | 0 | 0 | $119,700 |
| 5 | 2 | 2 (1) | 0 | 0 | $98,700 |
| 6 | 7 | 3 (3) | 1 (1) | 1 (1) | $958,080 |
| 7 | 4 | 2 (2) | 0 | 1 (1) | $525,700 |
| Totals | 20 | 11 (6) | 2 (1) | 2 (2) | $1,762,272 |
Won at 3
A maiden special weight at Saratoga (9f, D).
Won at 4
An allowance race at Fair Grounds (8f, D).
An allowance race at Churchill Downs (8.5f, D).
An allowance race at Saratoga (9f, D).
Won at 5
Tenacious S. at Fair Grounds (8.32f, D, by 3 1/2 lengths, defeating Phat Man, Pioneer Spirit, Snapper Sinclair, Colonelsdarktemper, Cooptado (ARG), Thirstforlife).
An allowance race at Churchill Downs (8f, D).
Won at 6
Clark S. (G1) at Churchill Downs (9f, D, defeating Owendale, Mr Freeze, Draft Pick, Major Cabbie, Seeking the Soul, Mocito Rojo, Bravazo, Snapper Sinclair, Mr. Buff, Fact Finding).
Fayette S. (G2) at Keeneland (9f, D, defeating Mr Freeze, Bal Harbour, Own Agenda, Core Beliefs, Tenfold, Mocito Rojo, The Great Day (ARG), Everfast).
Alydar S. at Saratoga (9f, D, defeating Wooderson, Golden Brown, Backyard Heaven, Carlino, You're to Blame, American Tattoo (ARG), Tour de Force, Candygram).
2nd at 6
Alysheba S. (G2) at Churchill Downs (8.5f, D, to McKinzie, defeating Seeking the Soul, Silver Dust, Casino Star, Instilled Regard, Bourbon Resolution, Copper Bullet).
3rd at 6
Stephen Foster S. (G2) at Churchill Downs (9f, D, to Seeking the Soul, Quip, defeating Gift Box, Thirstforlife, Yoshida (JPN), Exulting, Runaway Ghost, Tenfold, King Zachary, Alkhaatam, Rated R Superstar).
Won at 7
Stephen Foster S. (G2) at Churchill Downs (9f, D, defeating By My Standards, Silver Dust, Multiplier, Owendale, Fearless, Pirate's Punch, Alkhaatam).
Oaklawn Mile S. (8f, D, defeating Improbable, Bankit, Pioneer Spirit, Slick Silver, Mr. Money, Long Range Toddy, Snapper Sinclair, Fight On, Lord Guinness, Boldor).
3rd at 7
Whitney S. (G1) at Saratoga (9f, D, to Improbable, By My Standards, defeating Code of Honor, Mr. Buff).