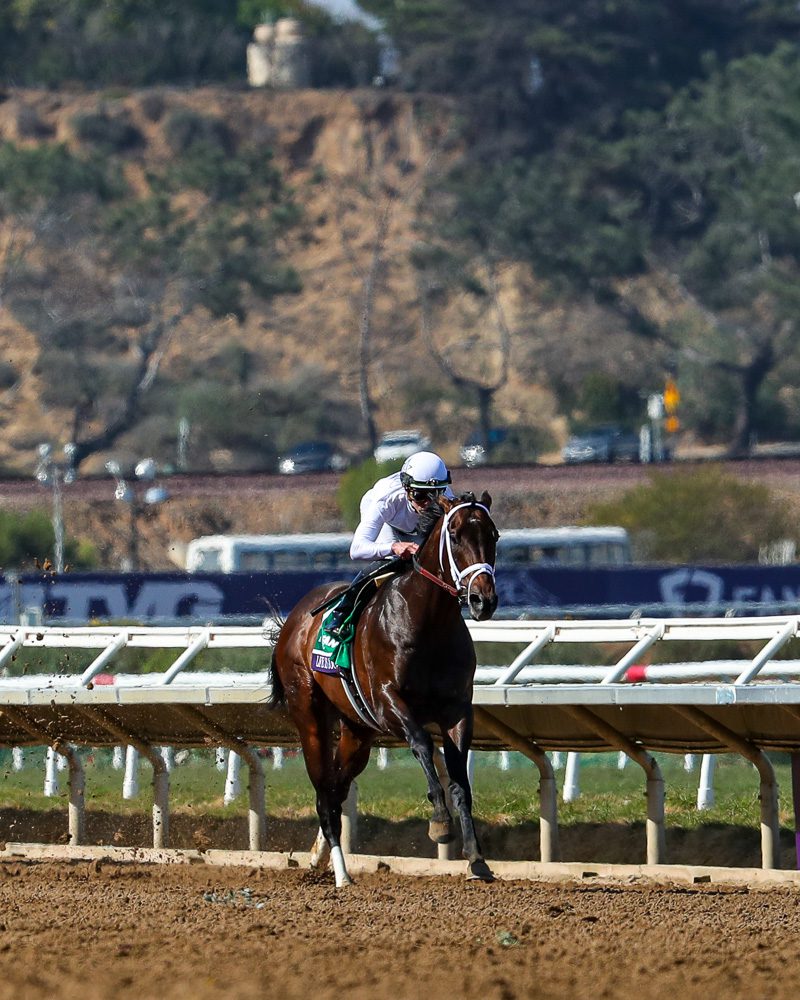 Life is Good
Into Mischief - Beach Walk, by Distorted Humor
Into Mischief's Fastest Son
First in-foal mares sold for $800,000, $575,000, $535,000, $500,000, etc.
3-time G1 winner in 2022: effortless winner of the Woodward S. (G1); uncontested winner of the Whitney S. (G1); dominant winner of the Pegasus World Cup (G1) over HOTY Knicks Go
Won the $1 million Breeders' Cup Dirt Mile (G1) by 5 ¾

 

lengths–the largest margin of victory at the 2021 Breeders' Cup
Into Mischief's fastest son: 112 Beyer Speed Figure.

 

Earned 9 triple-digit Beyers: 112,

 

110, 109, 107, 107, 106, 105, 105, 101
Debut 2YO winner by 9 ½ lengths at Del Mar, scoring a 91

 

Beyer, and was named a TDN Rising Star
192 mares bred in his first book, including 70 GSW/GS producers and 25 G1W/G1 producers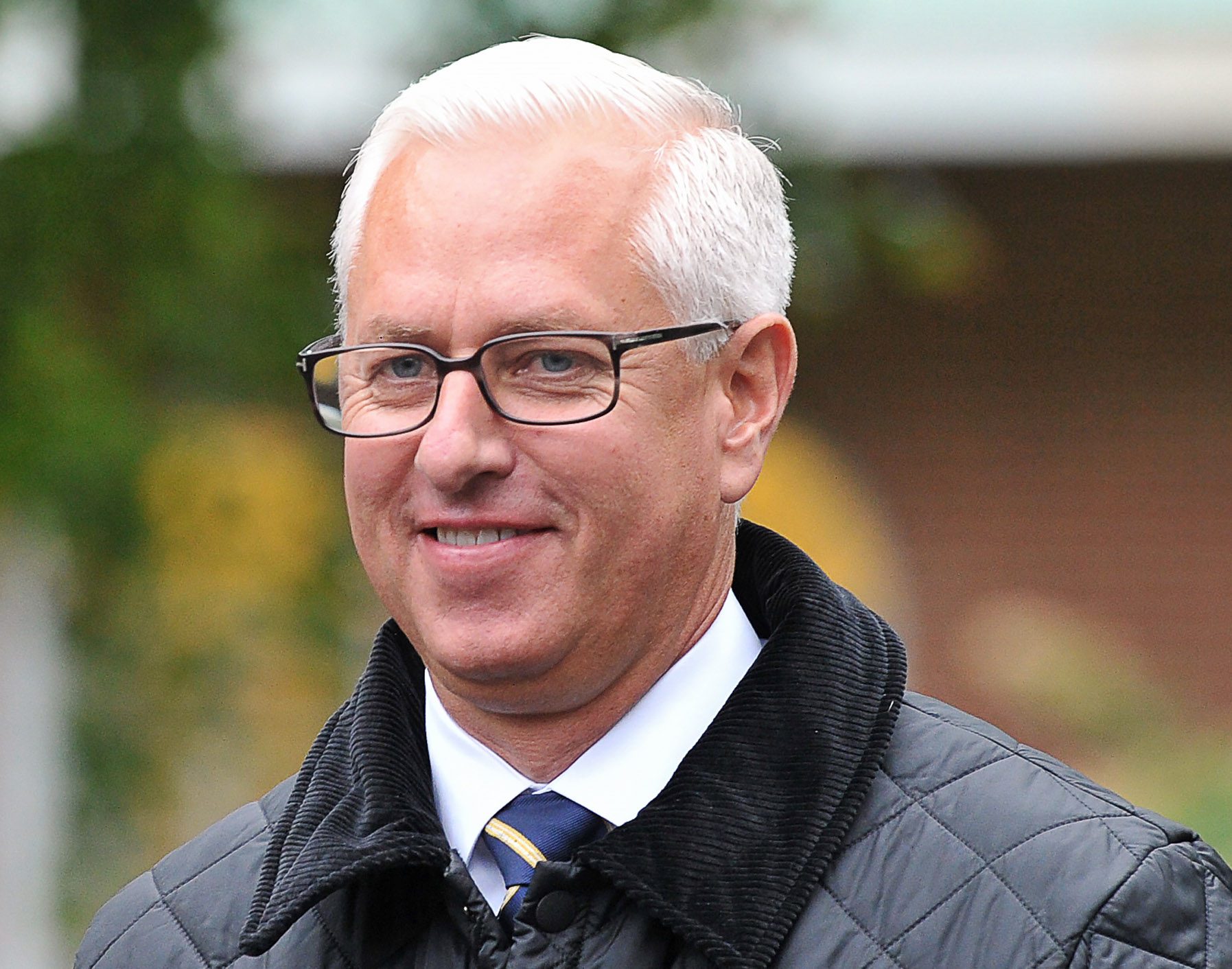 "He is a beautiful horse. Very impressive to watch. Over the years, we will identify some horses that we call one percenters, the top horses we have had. He is kind of in the top 1% of the 1%."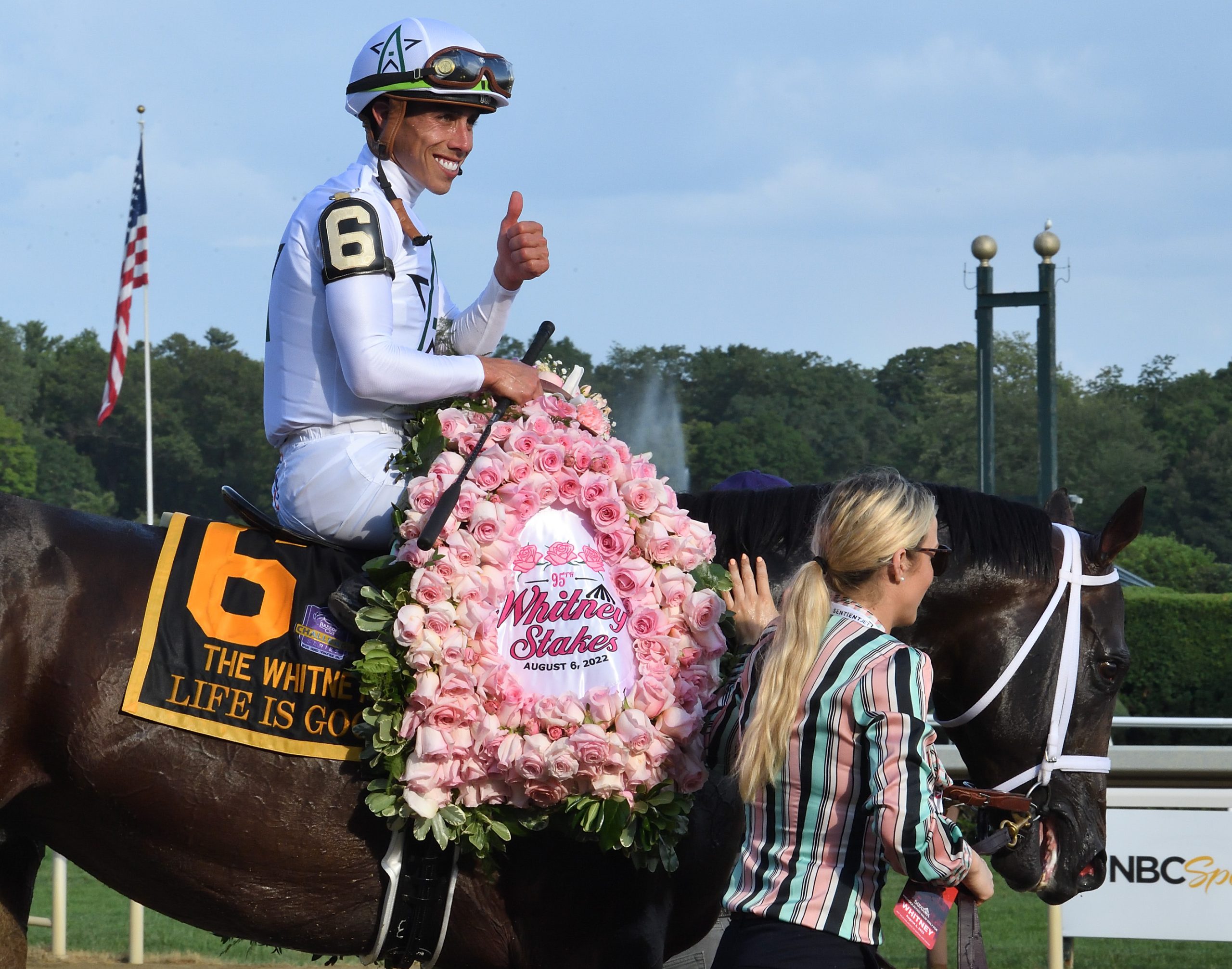 "He ranks well no matter what company you put him in. He's a monster"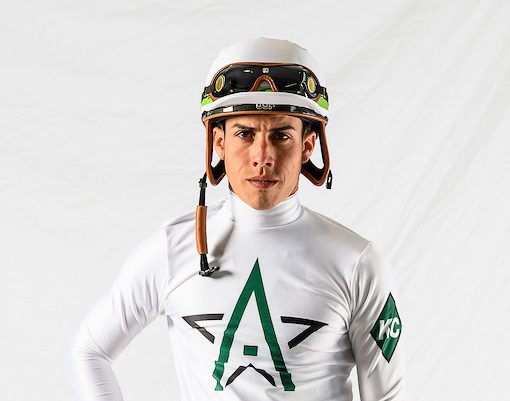 "Honestly, I know my horse is fast, but I never thought I was going to be on the lead by three or four lengths…The difference between him and some other horses; some other horses can go fast and hold their speed for six furlongs or a mile, but he can stay the distance. It's really hard to find a horse that can stay with his same speed and finish the way he finishes."
Previous
Next
One of the most spectacular sons of 3-time leading sire Into Mischief, Life Is Good is a 4-time G1 winner. Life Is Good is out of a mare by Distorted Humor and is bred on one of the most productive crosses for Into Mischief. Distorted Humor is a Mr. Prospector line stallion, and Life Is Good should do well when crossed back over other branches of that line. Into Mischief has also been exceptional with the Gone West branch of Mr. Prospector, including HOTY Authentic out of a mare by Mr. Greeley; 2 G1Ws out of mares by Speightstown; a GSW out of a mare by Grand Slam; and BTWs out of mares by Elusive Quality and Proud Citizen. The cross of Into Mischief with mares from the Fappiano branch of Mr. Prospector has been an extremely productive one, including Champion Covfefe out of a mare by Unbridled and Kenctucky Derby victor Mandaloun, out of a mare by Empire Maker. Mares by Unbridled's Song have done well, making his sons appealing here, and it is also worth considering Fappiano through Candy Ride. Other branches of Mr. Prospector that have met with success under Into Mischief include Smart Strike and Lemon Drop Kid, and Fusaichi Pegasus is bred on a similar cross to Distorted Humor, which would make this an interesting cross. Looking at the Northern Dancer line, the Into Mischief cross with mares from the sire line of Distorted Humor's broodmare sire, Danzig, has an excellent strike-rate including through Langfuhr and Hard Spun, and War Front also appeals. He is also beginning to show an affinity for the El Pado branch of Sadler's Wells. 2 of Into Mischief's fastest daughters, Dayoutoftheoffice and Frank's Rockette, are out of mares by Indian Charlie (sire of Uncle Mo), and 2 sons of Into Mischief have BTWs on the same cross. Into Mischief also has 2 BTWs from just 6 starters out of mares by Arch (who also gives inbreeding to Danzig, and who is sire of Blame). It would also be an interesting experiment with A.P. Indy/Mr. Prospector crosses–the reverse of the dam of Life Is Good–including via Pulpit, Malibu Moon, Congrats, Flatter and Bernardini. – Alan Porter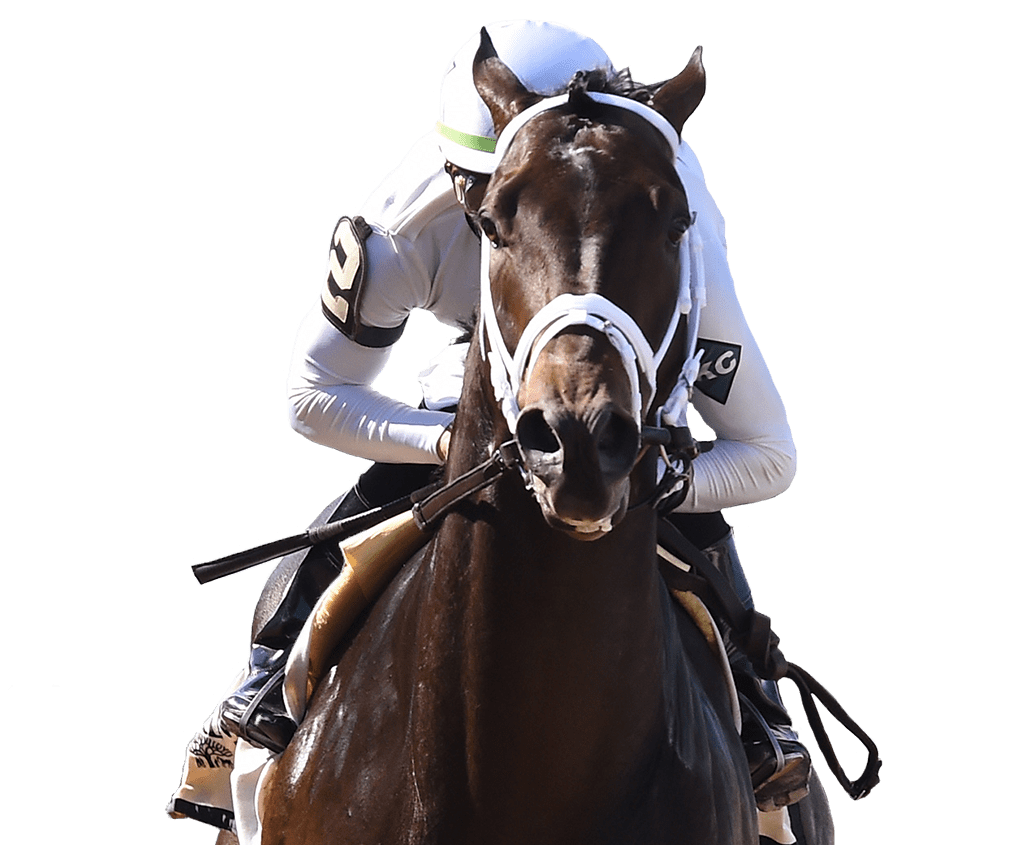 | Age | Starts | 1st | 2nd | 3rd | Earned |
| --- | --- | --- | --- | --- | --- |
| 2 | 1 | 1 | 0 | 0 | $34,200 |
| 3 | 5 | 4(4) | 1(1) | 0 | $1,025,000 |
| 4 | 6 | 4 (4) | 0 | 0 | $3,482,500 |
| Career | 12 | 9(8) | 1(1) | 0 | $4,541,700 |
Won at 2
A maiden special weight race at Del Mar (6.5f, D, defeating Wipe the Slate, Santos to Wilson, Roman Centurian, Scales of Justice).
Won at 3
Breeders' Cup Dirt Mile (G1) at Del Mar (8f, D, defeating Ginobili, Restrainedvengence, Eight Rings, Silver State, Snapper Sinclair, Pingxiang, Jasper Prince). Replay
San Felipe S. (G2) at Santa Anita Park (8.5f, D, defeating Medina Spirit, Dream Shake, Roman Centurian, The Great One, None Above the Law, Govenor's Party).
Kelso H. (G2) at Belmont Park (8f, D, defeating Fort Peck, Doubly Blessed, Chance It).
Sham S. (G3) at Santa Anita Park (8f, D, defeating Medina Spirit, Parnelli, Waspirant, Uncle Boogie).
2nd at 3
H. Allen Jerkens Memorial S. (G1) at Saratoga (7f, D, to Jackie's Warrior, defeating Following Sea, Drain the Clock, Newbomb, Judge N Jury).
Won at 4
Pegasus World Cup Invitational S. (G1) at Gulfstream Park (9f, D, defeating Knicks Go, Stilleto Boy, Endorsed, Sir Winston, Chess Chief, Commandeer, Title Ready, Empty Tomb).
Whitney S. (G1) at Saratoga (9f, D, defeating Happy Saver, Hot Rod Charlie, Olympiad, Zoomer).
Woodward S. (G1) at Belmont At The Big A (9f, D, defeating Law Professor, Keepmeinmind, Informative).
John A. Nerud S. (G2) at Belmont Park (7f, D, defeating Speaker's Corner, Repo Rocks, Harvard).