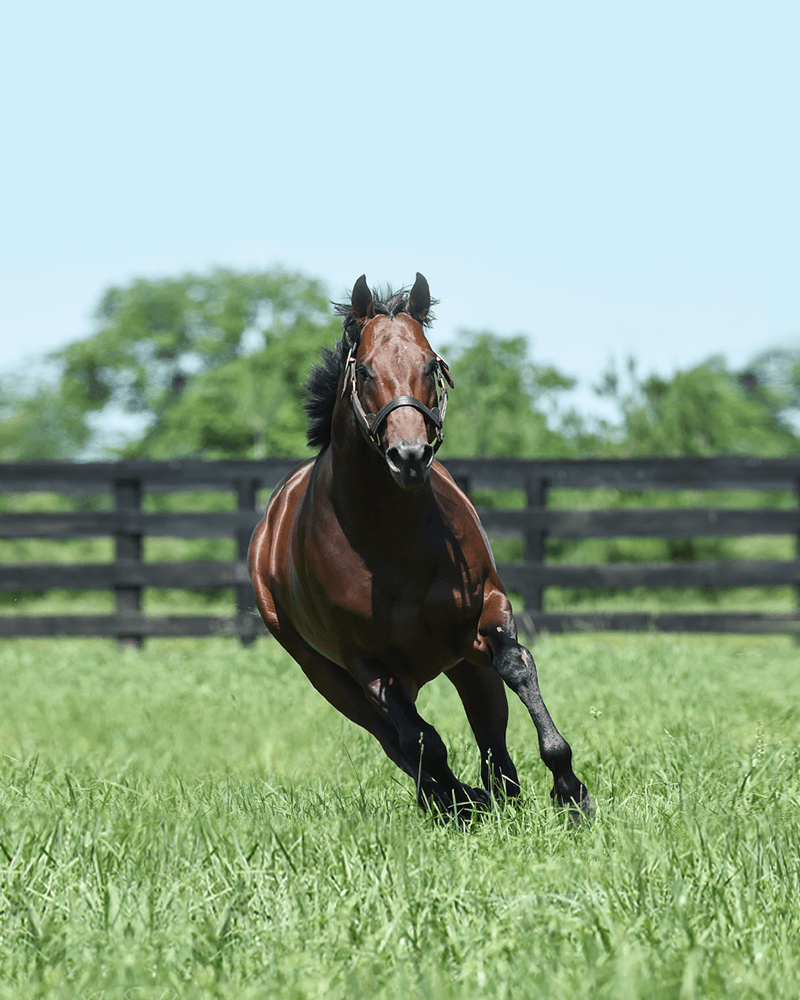 Global Campaign
Curlin - Globe Trot, by A.P. Indy
Great Credentials
First yearlings at Keeneland September sold for $300,000, $280,000, $260,000, $235,000, $220,000, etc.
First yearlings at F-T July sold for $175,000, $150,000, $130,000, $110,000, $100,000, etc.
First weanlings sold for up to $100,000
Won the historic Woodward H. (G1) at 4, just like his sire CURLIN, in wire-to-wire fashion, earning a 104 Beyer
Defeated next-out Belmont S. (G1) winner in the Peter Pan S. (G3) in 1:46.71–the second-fastest Peter Pan at the 1 1/8-mile distance.
Won 6 of 10 starts, including 3 Graded stakes, and earned 4 triple-digit Beyers
Out of the A.P. Indy mare GLOBE TROT, dam of 3 foals, all stakes winners; half-brother to multiple G1 winner BOLT D'ORO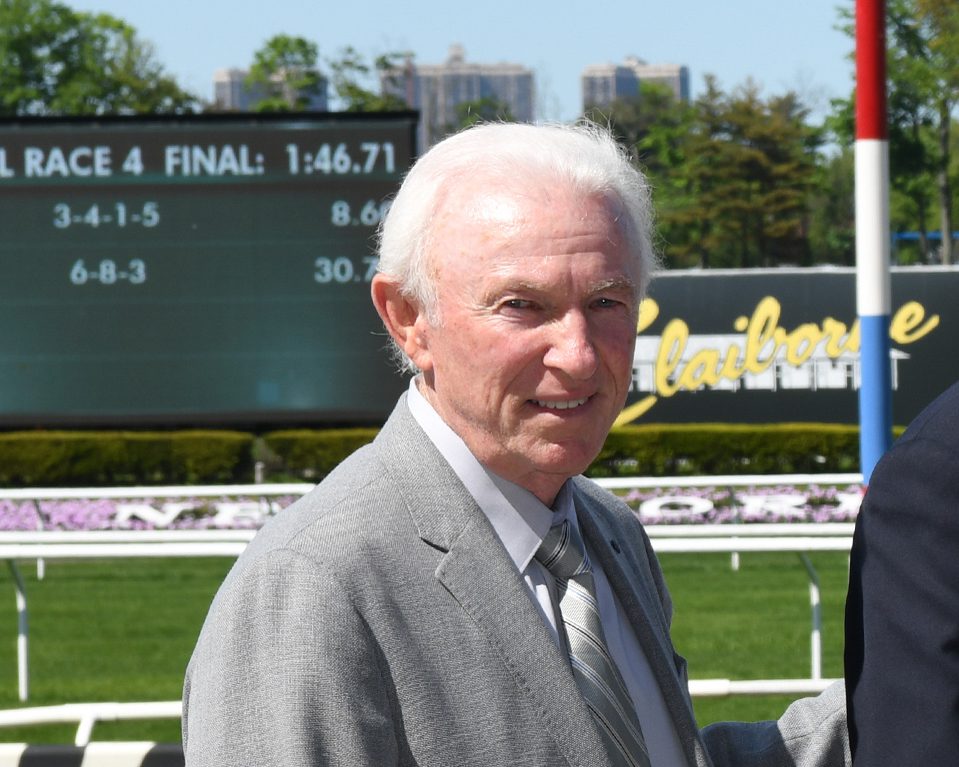 "I think Global Campaign is a really talented horse, and with that pedigree, as far as being a stud goes, I don't think there's anybody more qualified than him."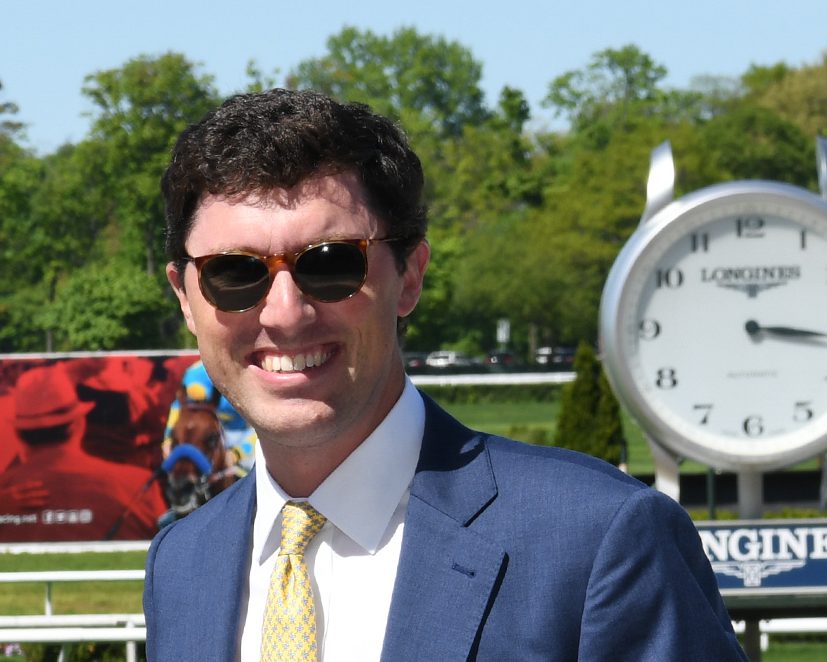 "He's such an amazing athlete, a very very fast horse, really beautiful horse and he's passing that along to his progeny."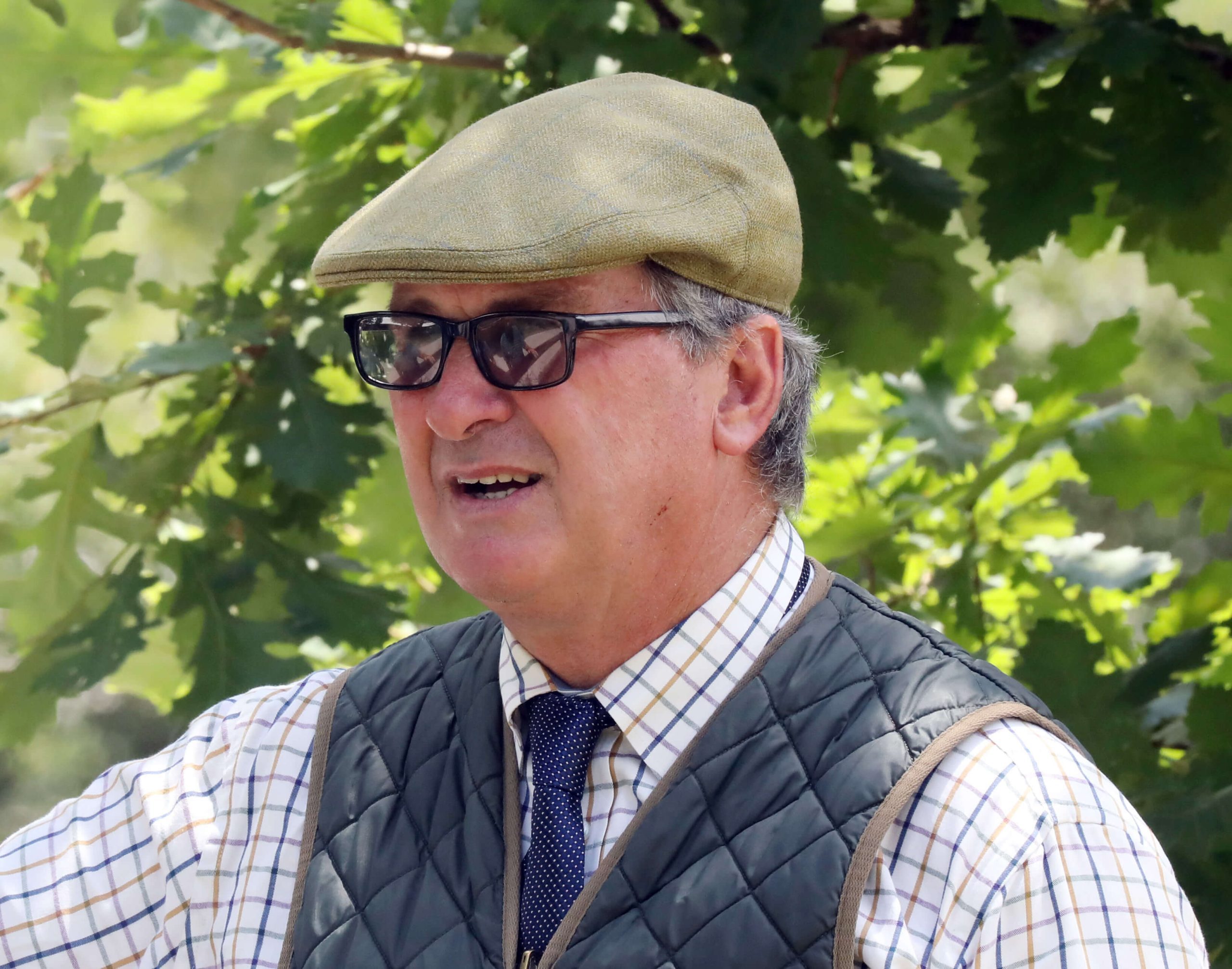 "He's a beautifully balanced horse, a really good smoothing walking horse, moving horse and he suits a broad spectrum of mares."
Previous
Next
A G1-winning son of Curlin, Global Campaign is also half-brother to exciting young sire Bolt d'Oro. The Curlin cross with Storm Cat line mares has already proved a prolific one with more than 20 BTWs, with successful branches including Giant's Causeway, Hennessy (through both Henny Hughes and Johannesburg, the sire of Scat Daddy), Tale of the Cat, Forestry and Stormy Atlantic. Like his sire, Curlin has excelled with the Danzig branch of Northern Dancer, including Champion Good Magic out of a mare by Hard Spun, and 4 BTWs out of daughters of Polish Numbers, which also makes it worth considering daughters of War Front, Langfuhr and Belong to Me. Curlin has BTWs out of mares by Dixieland Band and by that horse's son, Dixie Union (sire of Union Rags). Global Campaign's half-brother, Bolt d'Oro, is by Medaglia d'Oro (sire of Violence and Warrior's Reward), and Curlin has a BTW out of a mare by that cross. Curlin is out of a Deputy Minister mare, and has enjoyed exceptional success with inbreeding to that strain, with likely sources are Awesome Again (sire of Ghostzapper, Paynter and Oxbow), Dehere, Silver Deputy and Touch Gold, Forest Camp and French Deputy. Curlin already has 2 BTWs, including G1W Collect, out of mares by Holy Bull, as well as a G1W out of a mare Macho Uno. The cross with mares from the Roberto line has provided Curlin with GSWs out of mares by Dynaformer and Red Ransom. Curlin has a GSW out of a mare by Indian Charlie, the sire of Uncle Mo. – Alan Porter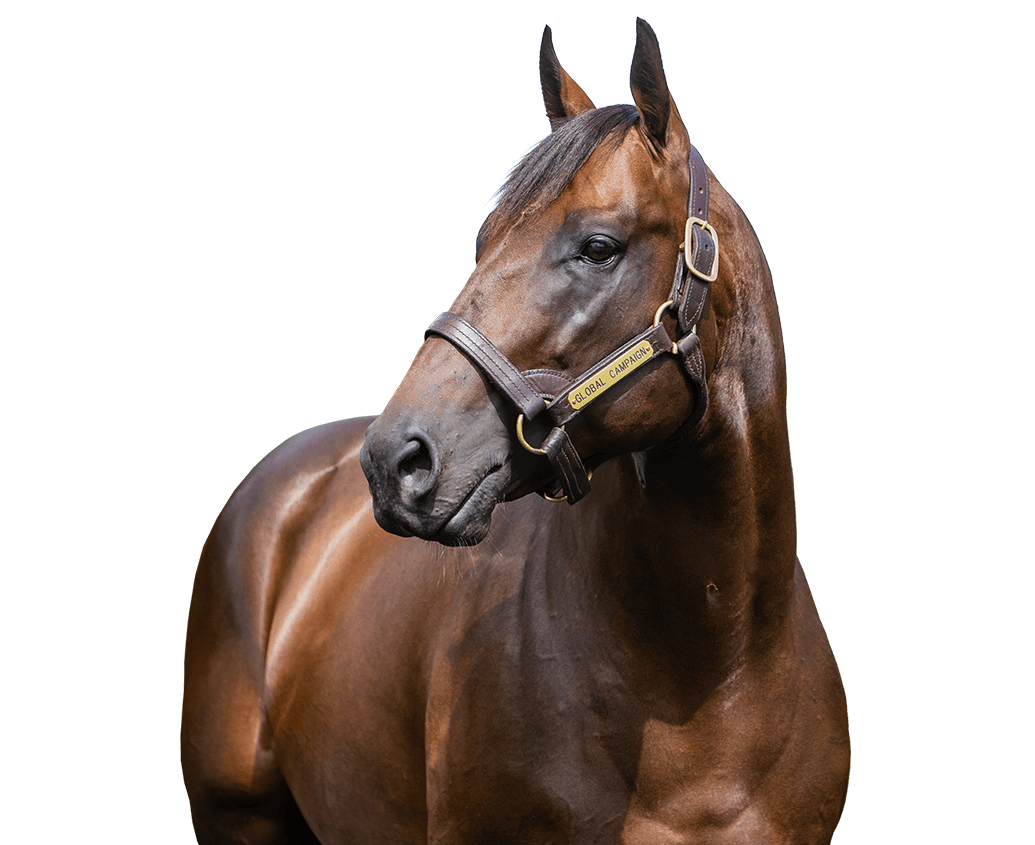 | Age | Starts | 1st | 2nd | 3rd | Earned |
| --- | --- | --- | --- | --- | --- |
| 3 | 5 | 3 (1) | 0 | 1 (1) | $300,480 |
| 4 | 5 | 3 (2) | 0 | 1 (1) | $1,020,600 |
| Totals | 10 | 6 (3) | 0 | 2 (2) | $1,321,080 |
Won at 3
Peter Pan S. (G3) at Belmont (9f, D, defeating Sir Winston, Intrepid Heart, Final Jeopardy, Federal Case).
An allowance race at Gulfstream (8.5f, D, defeating Standard Deviation, Curlin Grey, Awesome D J, Blue Steel, He's Smokin Hot, Shazier).
A maiden special weight at Gulfstream (7f, D, career debut, by 5 3/4 lengths, defeating Growth Engine, Rye Humor, Laughing Bobby, Mr. Edgar, Throw Down).
Won at 4
Woodward H. (G1) at Saratoga (10f, D, defeating Tacitus, Prioritize, Spinoff, Math Wizard).
Monmouth Cup S. (G3) at Monmouth (9f, D, defeating Math Wizard, Bal Harbour, Monongahela, Harpers First Ride, Joevia, Core Beliefs, Senior Investment, Just Whistle).
An allowance race at Gulfstream (7f, D, defeating Yorkton, Majestic Dunhill, Spinoff, Rare Form, Soldado, Borracho).
3rd at 4
Breeders' Cup Classic (G1) at Keeneland (10f, D, to Authentic, Improbable, defeating Tacitus, Maximum Security, Tiz the Law, Title Ready, By My Standards, Tom's d'Etat, Higher Power).