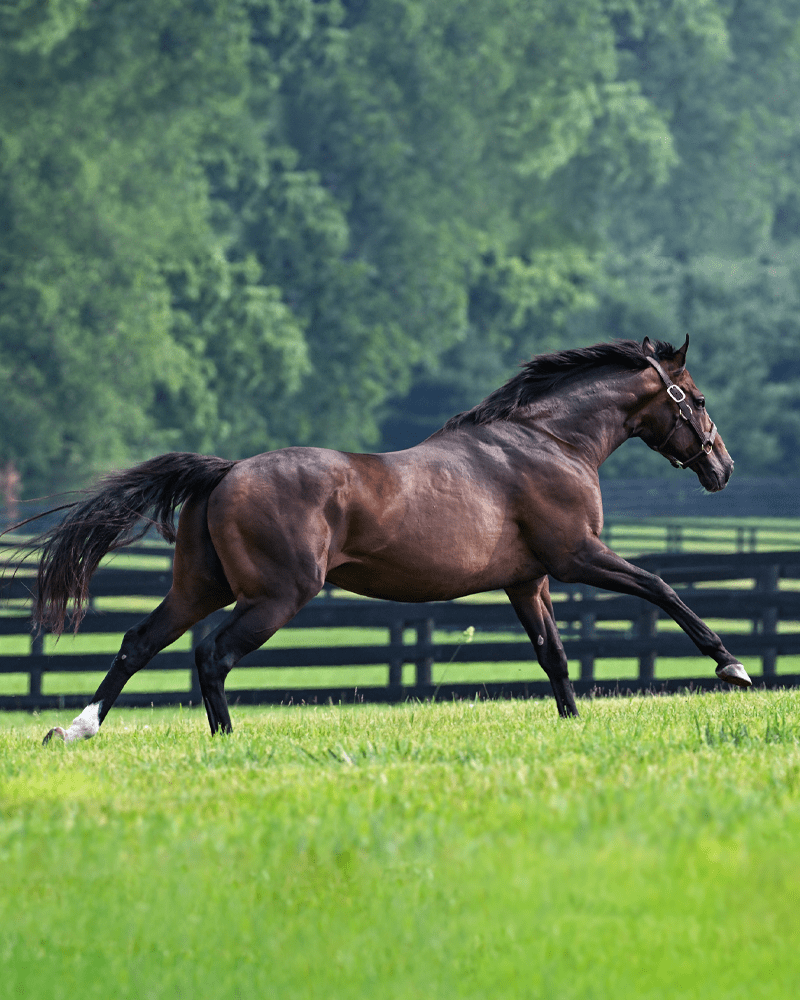 Yoshida
Heart's Cry (JPN) - Hilda's Passion, by Canadian Frontier
SUNDAY STRONG
First 2YOs led by YATTA, 2 1/2-length MdSpWt winner  at Kentucky Downs; OKIRO, MdSpWt winner at Gulfstream; THIRD STREET, 7 ¼-length MdSpWt winner at Lone Star; FACT NOT FICTION, 8 ¼-length MdSpWt winner; $270,000 colt at OBS Spring; $180,000 filly at OBS March
First yearlings sold for up to $120,000
G1 winner on both dirt and turf, earner of $2.5 million and 5 triple-digit Beyers: 108, 106, 105, 103, 102
Won the Woodward S. (G1) in his first career start on the dirt against the largest field in the 67-year history of the race
Defeated 8 GSWs, including 3 G1 winners, in the Old Forester Turf Classic (G1)
By HEART'S CRY (JPN), one of the leading sires in Japan, who is by dual Classic winner, SUNDAY SILENCE
Out of a brilliant track record-setting sprinter from the Gone West sire line, HILDA'S PASSION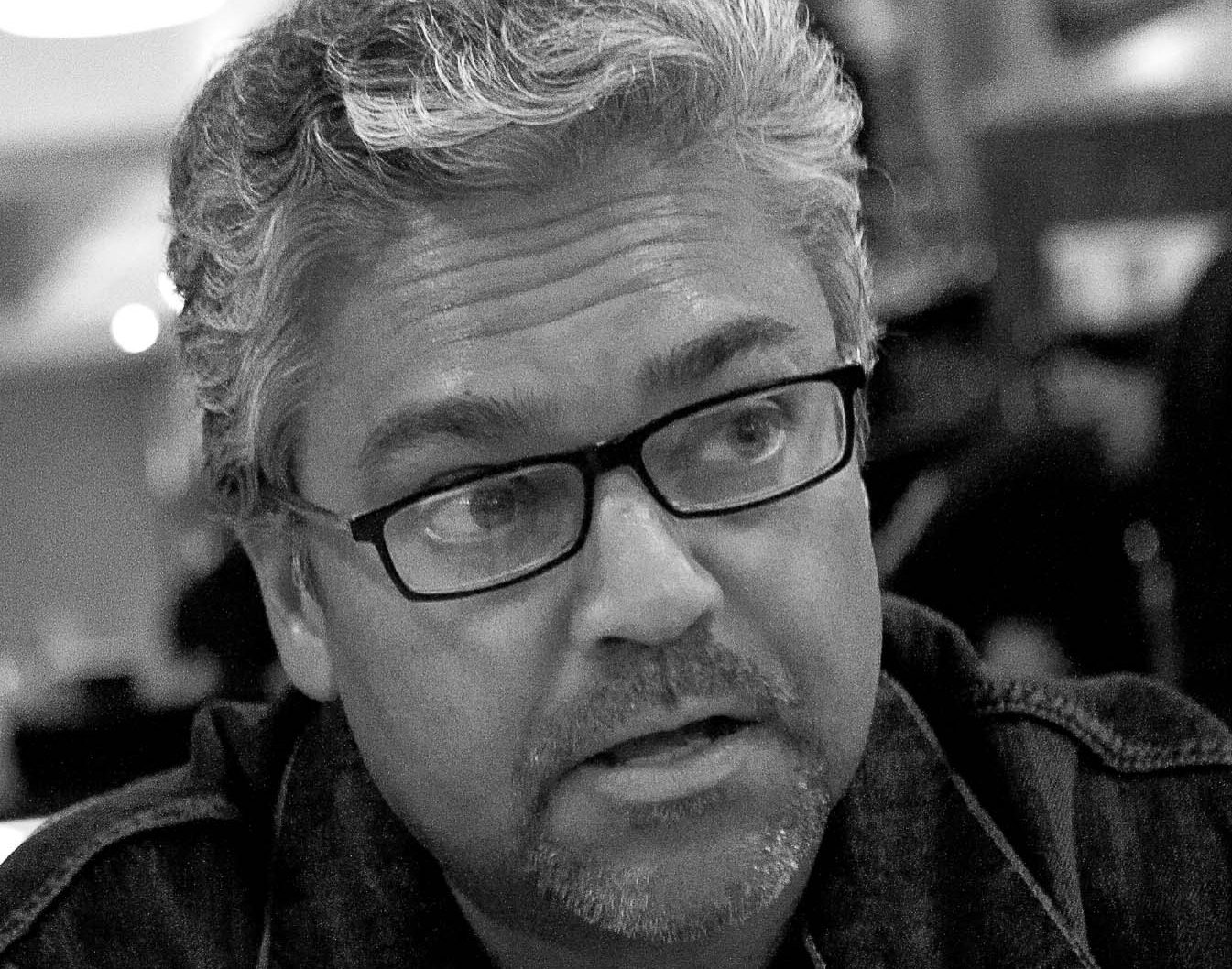 "The Sunday Silence male line will be represented by its most viable prospect in the U.S. next year when WinStar's Yoshida begins stud duty... he brings a degree of versatility that will be appealing to breeders and yearling buyers as turf racing continues to gain in opportunity and stature here while dirt remains the arena for Classic competition."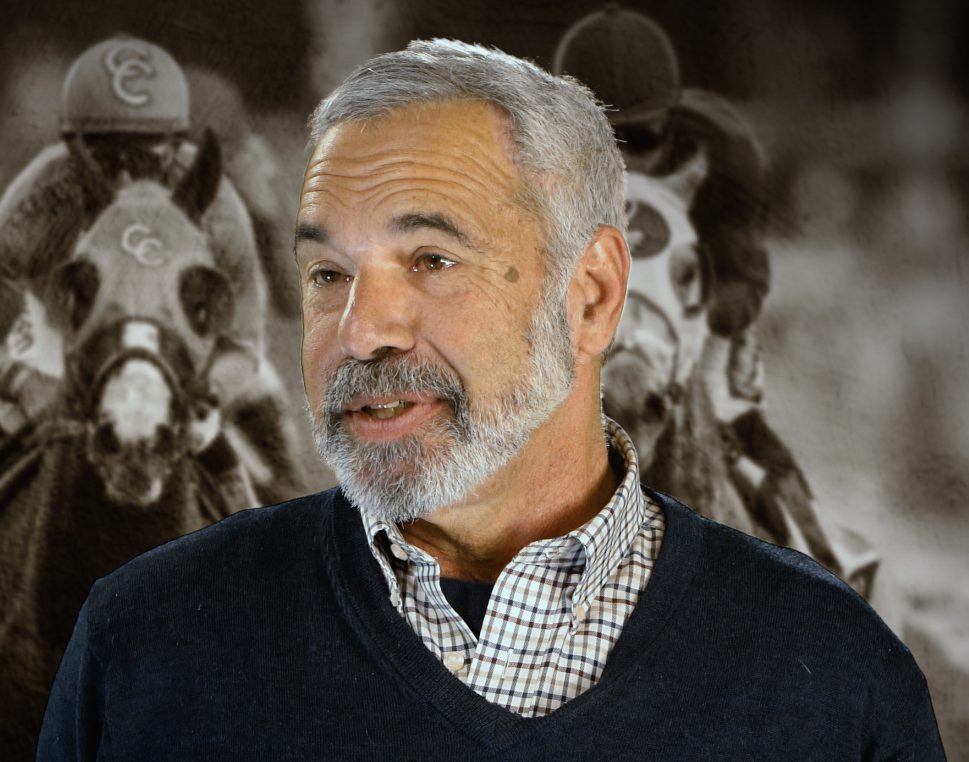 "Yoshida is by Heart's Cry, one of the top sire sons of Sunday Silence, the greatest sire in the history of Japan and a major international influence through his own sons and especially Deep Impact, and he is out of the G1-winning mare Hilda's Passion. When we rate sire prospects, the one element we factor in besides their race record is how good a race mare their dam was because that does statistically enhance a horse's chances at stud. Yoshida has great credentials."
Previous
Next
The cross of Sunday Silence line stallions with Storm Cat line mares has been exceptional, including a SW for Heart's Cry out of a mare by Bernstein. Other Storm Cat strains to meet with success include Giant's Causeway, Harlan's Holiday (sire of Into Mischief), and Tabasco Cat. The Danzig branch of Northern Dancer has been successful: Heart's Cry scoring with Danehill and Green Desert branches, and Sunday Silence with Belong to Me, Dayjur, and Hard Spun–also suggesting Langfuhr and War Front. The Deputy Minister branch has done well, including through Awesome Again and his son Ghostzapper, Dehere, French Deputy, Salt Lake, and Silver Deputy. Heart's Cry has a G2W out of a mare by A.P. Indy and Sunday Silence has done well over this line via Tapit (by Pulpit, and bred similarly to Bernardini). There is also a GSW out of a Congrats mare, which suggests his brother Flatter, and the similarly-bred Malibu Moon and Mineshaft. Heart's Cry has sired 3 GSWs, 1 G1W, out of mares by Unbridled's Song and the Empire Maker and Rubiano branches of Fappiano have done well. From other Mr. Prospector branches, there is a G1W by Heart's Cry from a mare by Machiavellian (grandsire of Street Sense), and he has worked well with Kingmambo (sire of Lemon Drop Kid). Other successful Mr. Prospector sources include Smart Strike (sire of Curlin) and the similarly-bred Distorted Humor and Fusaichi Pegasus. The Roberto branch has done well here, including through Brian's Time, a very close relative to Dynaformer, and Symboli Kris S, who is by Kris S., sire of Arch and Rock Hard Ten. – Alan Porter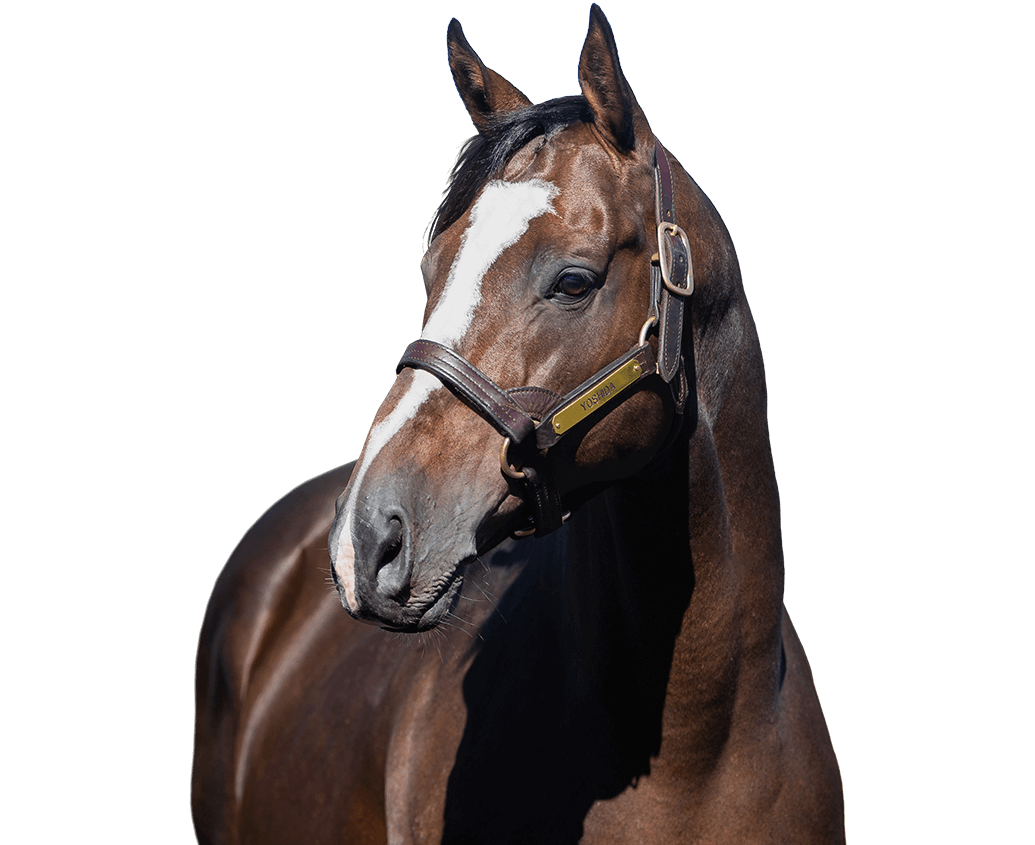 | Age | Starts | 1st | 2nd | 3rd | Earned |
| --- | --- | --- | --- | --- | --- |
| 2 | 1 | 0 | 1 | 0 | $12,000 |
| 3 | 6 | 3 (2) | 2 (2) | 0 | $537,100 |
| 4 | 5 | 2 (2) | 0 | 0 | $1,040,670 |
| 5 | 6 | 0 | 1 (1) | 1 (1) | $916,000 |
| Totals | 18 | 5 (4) | 4 (3) | 1 (1) | $2,505,770 |
Won at 3
Hill Prince S. (G3) at Belmont Park (9f, T, defeating Lucullan, Bricks and Mortar, Frostmourne, Secretary At War, Rocketry, Small Bear, Ticonderoga, Hieroglyphics).
James W. Murphy S. at Pimlico (8f, T, defeating Chubby Star, Mo Maverick, Caribou Club, Cheyenne's Colonel, Berks County, Bird's Eye View, Total Tap, Dover Cliffs, Undulated, Adonis Creed, Cool Arrow).
A maiden special weight race at Keeneland (9f, T). TDN Rising Star.
2nd at 3
National Museum of Racing Hall of Fame S. (G2) at Saratoga (8.5f, T, to Bricks and Mortar, defeating Big Handsome, Snap Decision, Makarios, Parlor, Arklow, Secretary At War, Bonus Points).
Saranac S. (G3) at Saratoga (9f, T, to Voodoo Song, defeating Bricks and Mortar, Rocketry, Mr Havercamp, Makarios, Caviar Czar (IRE), Master Plan).
Won at 4
Woodward S. (G1) at Saratoga
(9f, D, defeating Gunnevera, Leofric, Rally Cry, Patch, Term of Art, Hence, Tapwrit, Sunny Ridge, Zanotti, Kurilov (CHI), Discreet Lover, Seeking the Soul, Imperative). 102 Beyer.
Turf Classic S. (G1) at Churchill Downs (9f, T, defeating Beach Patrol, Synchrony, Arklow, Channel Maker, Editore (BRZ), Camelot Kitten, Kurilov (CHI), Shining Copper). 106 Beyer.
2nd at 5
Whitney S. (G1) at Saratoga
(9f, D, to McKinzie, defeating Vino Rosso, Preservationist, Forewarned, Monongahela, Imperative). 108 Beyer.
3rd at 5
Woodward S. (G1) at Saratoga
(9f, D, to Preservationist, Bal Harbour, defeating Tom's d'Etat, Mongolian Groom, Wooderson, Mr. Buff, Forewarned). 105 Beyer.